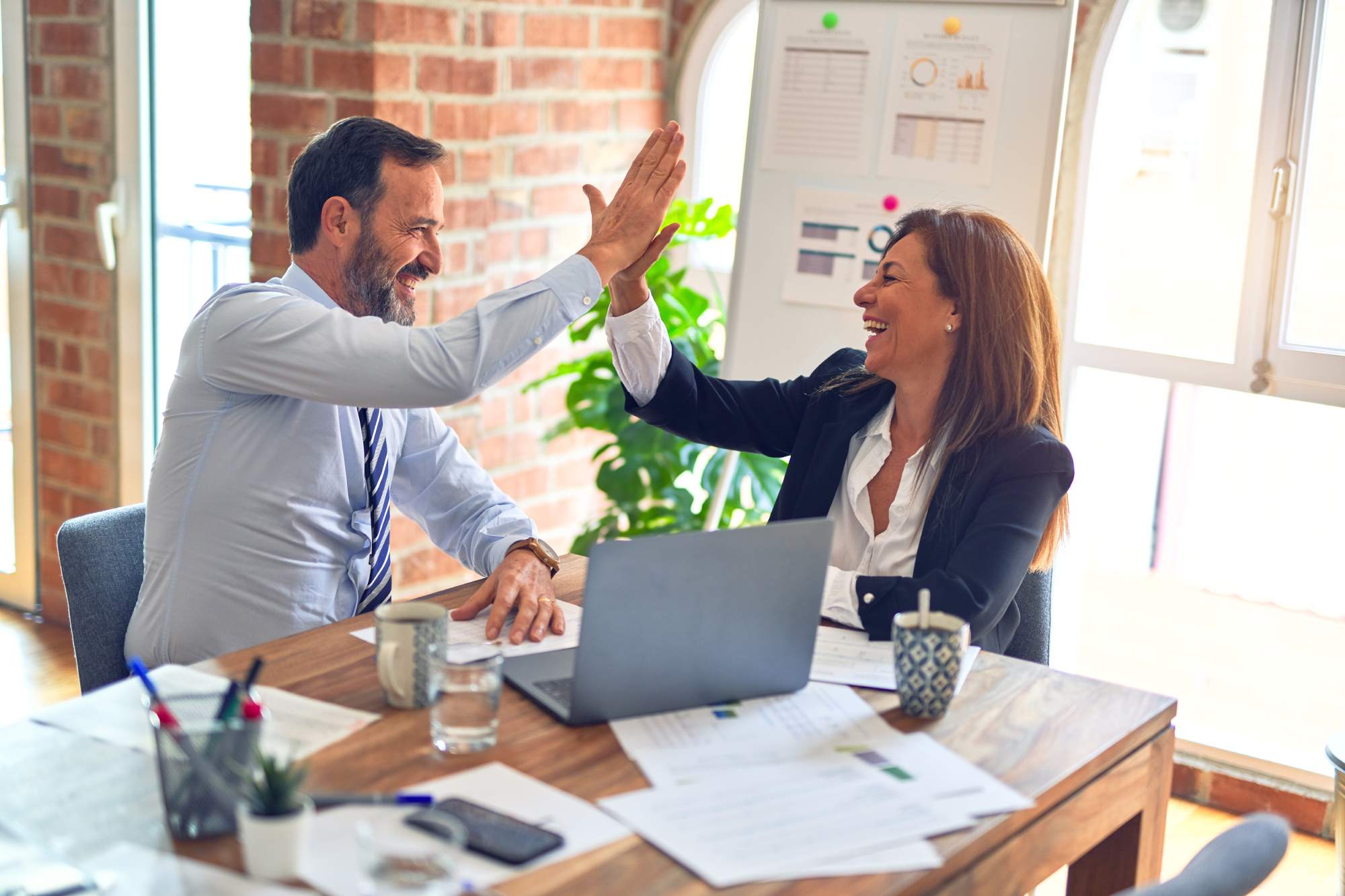 One of the core tenets of sales is to build trust and comfort in the buyer. The buyer serves as the gatekeeper for their organization, so your job is to reduce their natural skepticism and concerns so they can be open to learning about your offer.
Seeking a cross-selling opportunity from a lawyer in your firm inserts an additional guardian at the gate – the relationship lawyer. Getting their buy-in is often the first hurdle you must overcome so they can feel comfortable enough to introduce you to their prized client.
There are several things you can do to reduce their anxiety and motivate them to serve as your champion:
Build a personal relationship in advance of asking for work. Increase your deposits in the "know, like and trust" account so that when the time comes to request an introduction, you have already built a personal connection. Learn about their practice, get together for social time, and conduct joint marketing. Do this more than once – quality relationships need time and frequency to grow.
Give before receive. If you have an introduction you can make to the relationship lawyer that they would value, do it before asking for anything in return. If you have a marketing opportunity, invite them to join you for it. If they need help with a matter during crunch time, offer to step up.
Clarify service expectations. Service issues are one of the main reasons why clients fire firms, and why partners are reluctant to make introductions to their valuable contacts. Address this by asking the relationship lawyer, upfront, what level of service they would want from you, and what the client needs, and promise to meet, if not exceed, those expectations. Also, let the partner know you will serve this client with the same level of attention and responsiveness you give to clients you have originated.
Similarly, clarify credit splits. This is another often unspoken area, which has the potential to cause friction down the road when there is a feeling of inequality between the lawyers. If there is flexibility in how credit is divided up, and if you're not familiar with the firm's cultural norms, talk to an experienced lawyer or someone on the comp committee to get some guidance. Then, when appropriate, you can start a conversation with the relationship lawyer by saying something like "If we get this work, what do you think is a fair split?"
Arm them with value-added reasons to make the introduction. If the relationship lawyer feels like they're being asked to "sell" you, they will be less likely to make the introduction. If, however, you can offer an elegant, non-salesy reason for them to broker the introduction, they will be much more open to it. For example, can you offer to review certain policies, procedures, or documents? Can you offer to conduct an in-house presentation? Do you want to interview them for an article you're writing?  These are but a few of the many approaches that can make a relationship lawyer comfortable, and look good, to their clients.
In all, there are many reasons why firms are not maximizing their cross-selling potential. Understanding the dynamics of how to make the first sale, the internal sale, removes a major obstacle and can unleash a flood of new work.
* * *
First published in Lexology.com  | March 30, 2021