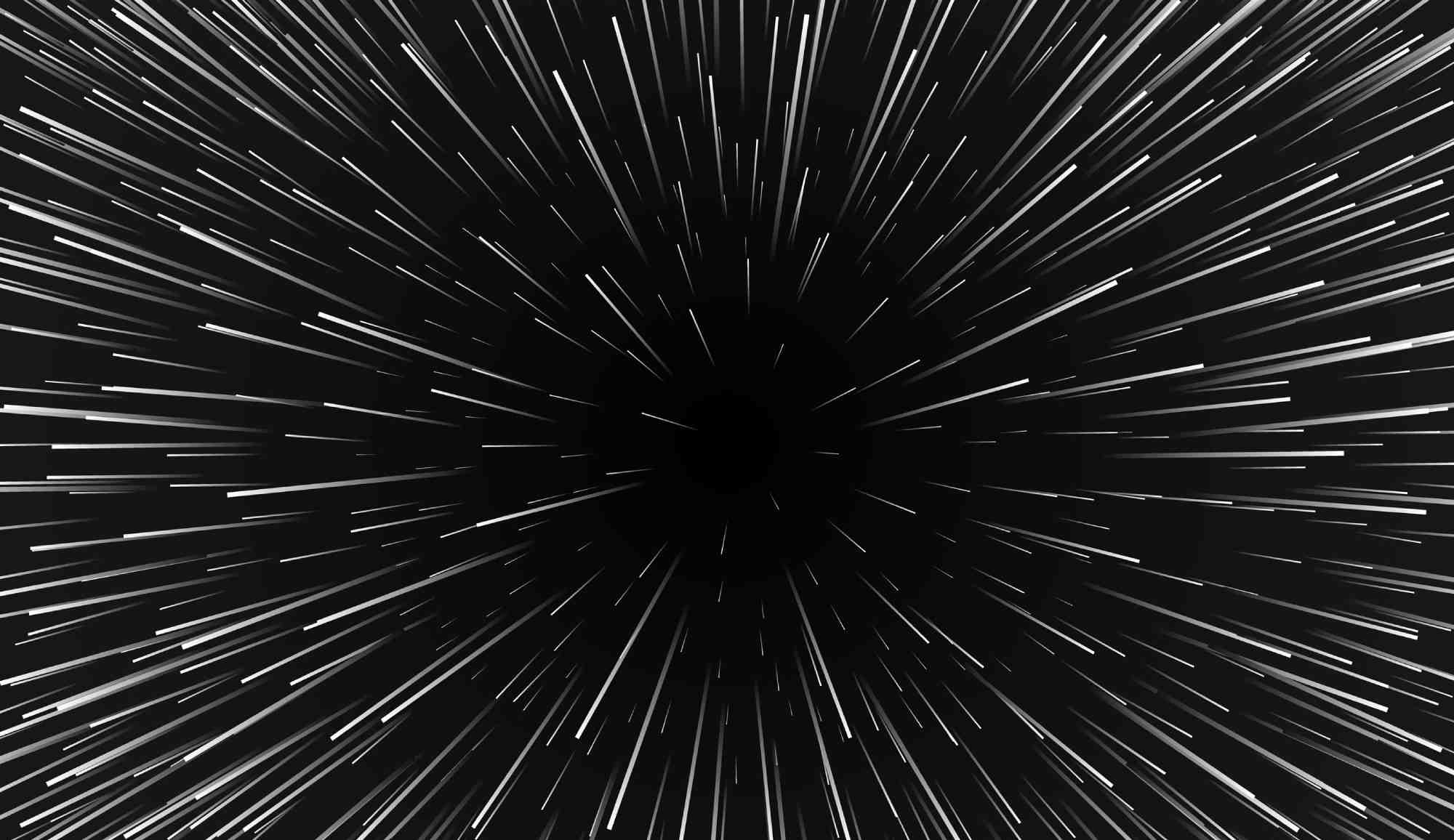 When it comes to business development, law firm leaders often feel hamstrung. While it's blindingly clear how important growing revenue is to the health of a firm, one of the most challenging tasks is getting lawyers more actively pursuing the firm's best business development opportunities.
---
As described by Lisa Simon, Chief Marketing & Business Development Officer at Lewis Roca, it's a reality that "business development plans are often worthless because they're built on hope, not strategy. A good plan needs to be ambitious but realistic and fit into the rhythm of a lawyer's daily practice. Firms need people who can help keep plans moving along when the tendency is to revert back to hope."
Since most law firm administrators do not have the ability to directly bring in more work, you must act as virtual wizards-behind-the-curtain to influence others to engage in the right behaviors. At the risk of overextending the metaphor, by encouraging more heart, courage and brains, you can increase and direct business development activity in ways that can bring in more revenue.
With a powerful wave of your leadership wand, you can utilize highly effective leadership techniques that can:
Increase business development activity from your lawyers.
Enhance cross-selling.
Improve teamwork.
Create higher levels of client service.
Deliver consistent implementation.
Revenue-Focused Leadership
As a leader focused on generating more revenue, a top priority is to increase, focus and sustain organizational energy in ways that keep the pipeline filled. You can capture the attention of your lawyers and keep them more engaged by setting goals, understanding the real obstacles that get in the way of those goals, developing plans to overcome the challenges, and actively managing tasks through completion.
---
For a leader focused on generating more revenue, a top priority is to increase, focus and sustain organizational energy in ways that keep the pipeline filled.
---
Greater lawyer engagement is the key to driving desired changes. In the book Primal Leadership (Daniel Goleman et al), the authors describe six styles of leadership, and the one that delivers the best financial results is the coaching style.
For you this means having people meet one-on-one with your lawyers, learning what they want from their practice, and figuring out ways to help them achieve their goals in alignment with firm goals. An important step in the process is to ask people to take a good look at themselves and answer three questions:
What must I stop doing?
What should I be doing more of?
What can I delegate to others?
Leadership Approaches for Driving More Revenue
Developing Highly Effective Teams
As stated by basketball superstar Michael Jordan, "Talent wins games, but teamwork and intelligence win championships." Successful teams in law firms are therefore made up of the talent, and how well those people interact with each other. From your perch, you can influence these two areas by 1) choosing the right people to be on specific teams, and 2) guiding the teams to develop standards of behavior that will raise their performance.
Choosing the right people doesn't always mean selecting those with the most experience. If they are too busy, if they don't care about the team's project, or if they have personalities that don't mix well with others, they may not be right for the job. Others with adequate experience who possess passion and commitment, and who like working collaboratively with others may be a much better fit.
Once the team has been assembled, they need to develop rules of engagement. High performing teams have structure, goals, plans, roles, agreed upon standards of behavior, measures, rewards and consequences. As a leader, ask your groups to discuss these factors early in their formative stages so they have clear expectations for what it takes to collectively achieve their common goals.
---
It should be no surprise that studies report that more that 50 percent of meeting time is wasted. It's hard to get Lawyers together in a room, so make that time as effective as possible.
---
Influencing Cross-Selling
In most firms, cross-selling is the most efficient way to quickly grow revenue, however, most lawyers do not understand the nuanced dance that must occur to unleash their potential. Effective cross-selling is a multi-part harmony that requires:
Increasing the amount of time focused on pursuing cross-opportunities.
Identifying the obstacles that get in the way of success.
Developing plans for overcoming the obstacles and pursuing their best opportunities.
Improving performance in "Key Accelerators" of cross-selling success (see sidebar).
Developing systems to maintain ongoing action.
Understanding and addressing the obstacles is the key sticking point in many firms. By clearly identifying the top issues that exist, you can institute approaches to reduce or remove their negative influence. Some of the more common issues include:
Lack of trust and motivation to share with others in the firm.
Lack of time devoted to pursuing cross-opportunities.
Poor internal and external communication.
Not understanding the skills that exist within the firm.
Not understanding client needs.
Not understanding how to build relationships and properly approach other firm lawyers.
Misaligned credit and compensation.
Lack of planning.
Weak accountability, follow-through and tracking.
As an example, in one firm, a new lateral arrived who expected to receive work from his new partners. Six month in, little had come his way, so he realized he needed to be more proactive to build stronger internal relationships. Over several months, he scheduled thirty lunches and dinners with his new partners, and within a short period of time internal referrals started flowing to him.
As a leader, recognize the need to nurture strong internal connections between the right people and groups, and good things will come from it.
---
Leaders must raise the bar. Developing a generic list of client service standards is not enough – lawyers  must engage in processes that get them thinking deeply about what it takes to improve their performance.
---
13 Key Accelerators of Cross-Selling
Client Feedback Accelerator
Key Client and Industry Team Accelerator
Exceptional Client Service Accelerator
Internal Cross-Connections Accelerator
Internal Giving Accelerator
Internal Approach Accelerator
Client Contact Accelerator
Technology Accelerator
Compensation Accelerator
Key Measures Accelerator
Internal Communication/PR/Education Accelerator
Accountability Accelerator
Leadership Mega-Accelerator
Encouraging Higher Levels of Client Service
One of the key accelerators of cross-selling, and business development in general, is the delivery of industry-surpassing levels of client service. Michael Rynowecer, President and Founder of BTI Consulting Group, reports that "More clients are using more RFPs to hire law firms than any point in the last 15 years. 56% of corporate counsel issued RFPs for law firms in 2015, up from 45% in 2014. The increase is due directly to the rock-like drop in client service performance clients are experiencing."
As a leader, you must raise the bar. Developing a generic list of client service standards is not enough – your lawyers must engage in processes that get them thinking deeply about what it takes to improve their performance. Provide training, facilitate group discussions that clearly define tactics for delivering exceptional levels of service, elicit more client feedback, and hold your lawyers accountable for action. Also, during any planning and training sessions, they should be reminded of the two major audiences for service: 1) the client, and 2) other lawyers and staff within the firm.
Improving Business Development Skills and Increasing Activity
Generating ongoing matters requires lawyers who can find and act on business development opportunities. As in most sales organizations, the middle 55 – 60% of your lawyer population could do much better if trained and properly motivated, so it is up to leadership to provide the environment and tools to improve their capabilities.
To that end, you can provide assessments, training, group and personal planning, coaching, reminders, contests, measurement and tracking to deliver and ingrain new behaviors. You can provide training to group and department leaders to show them how to become better at managing the sales, marketing and client service activities of the lawyers in their groups.
---
Make ongoing business development activity transparent, and provide recognition of individual progress and success.
---
From an individual business development training perspective, some of the key areas to cover could include:
Create individually tailored business development plans.
Develop strategies and tactics for finding new work.
Generate new revenue from existing clients, new clients and referral sources.
Deliver higher levels of client service.
Increase visibility in front of targeted prospective clients.
Identify and act on internal cross-selling opportunities.
Get more meetings.
Improve effectiveness during meetings.
Address issues relating to time management and delegation.
Stay accountable for acting on commitments.
Develop methods for staying top-of-mind with important contacts.
Running Effective Meetings
It should be no surprise that studies report that over 50% of meeting time is wasted. It's hard enough to get your lawyers together in a room, so when you finally do, you must make it as effective as possible. From a business development perspective, there are a number of elements to consider incorporating into your meetings:
Discuss business development at every meeting, and to highlight its importance, make it the first agenda item.
Track the status of group and personal initiatives and praise successes as well as attempts. People should be recognized for the right efforts, even if they don't have immediate success. They should also be reminded to follow-through on activities if they have dropped the ball.
Establish and communicate measures of group progress and success.
People often lose track of overall goals, so provide ongoing reminders of the group vision and plan.
Conduct training and provide refreshers in skills that have been taught in the past.
Discuss specific client issues and have the group help develop solutions.
Discuss other business development challenges and opportunities.
Implementation
At the end of the day, it's all about consistently getting the right things done. Given the nature of a lawyer's work, it's very hard for them to regularly implement their business development plans, so it would be tremendously helpful to provide supportive structures.
In some firms, they appoint task forces to help drive action. In one firm that held a business development focused retreat, after the retreat the planning committee became the retreat implementation committee to act as the "enforcers" of decisions made during the retreat. Other techniques include:
Break large initiatives into smaller chunks by creating 30, 60, 90 or six month action plans. By creating short term deadlines with defined steps, you can sharpen your lawyers' focus on step-by-step implementation.
Similar to the concept of the task force, create the role of the "Watcher", a person or group charged with making sure certain initiatives are accomplished.
In connection with the Watcher role, develop key measures of progress and success. For example, in some firms they measure the number of on-site meetings with clients, or the number of lunches between firm partners, and this activity is tracked by Marketing or other staff.
Make ongoing business development activity transparent and provide recognition of individual progress and success. In several firms, they have created internal newsletters that tout the accomplishments of lawyers who are acting in alignment with desired goals, while others use group and firm meetings to praise certain lawyers. Not only does this instill pride and increase engagement in the lawyers who are highlighted, but it also sends a powerful message relating to cultural expectations throughout the firm.
Use leadership styles that work for the situations you face. Referring back to the book Primal Leadership referenced earlier, they identify six major leadership styles (Visionary, Coaching, Democratic, Affiliative, Pacesetting, and Commanding). As a leader, different situations may require different approaches, so be cognizant of who and what you are faced with and apply tactics that will yield the best outcomes.
Remember this final one – compensation. In many firms, there is a mismatch between what they pay for and what they want people to do. To maximize results, it's pretty evident that the compensation system should be in alignment with the actions you desire. This is a topic in and of itself, so I will leave it to other experts to suggest solutions.
There are many levers you can pull to influence the direction and pace of business development activity. With the right finesse and support, you can make a significant difference in the fortunes of the firm, as well as the careers of individual lawyers. It's time to take your firm over the rainbow!
* * *
The Road to Raising Revenue | Legal Management | 03-21-16